Student researchers from IFH core faculty member, Zeeshan Ahmed's, lab participated in the Rutgers Aresty Research Center's 19th Annual Undergraduate Research Symposium on April 28.
Senior Research Assistant and Scientist Project Manager, Habiba Abdelhalim, was recognized with an award from the Wiley Foundation and Aresty Rutgers Undergraduate Research Journal for Best Natural Science Paper for her article, "Identification of Anti-Inflammatory Compounds Present in Nigella Sativa and Analyzing Their Effects on the Inflammation Pathway Using In Silico Techniques."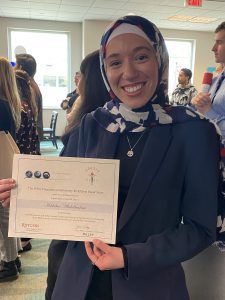 Research Assistant and Scientist, Widnie Pierre-Louis, received recognition for her research. Pierre-Louis was a published co-author in the Oxford University Press and contributing author on a publication in Softward Impacts.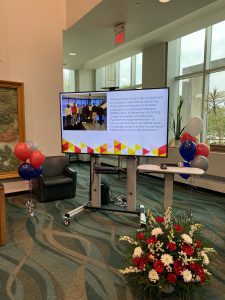 Research Assistant and Scientist, William DeGroat, presented his research poster on "Predicting Cardiovascular Disease with Machine Learning and Artificial Intelligence." The poster and recorded presentation can be viewed here.